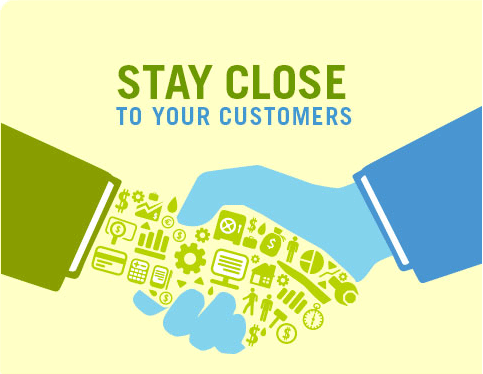 February 20, 2017
Creative Loafing Atlanta acquired by Ben Eason, The Networked Planet

Atlanta, Georgia – Creative Loafing of Atlanta has been acquired today by Ben Eason, former CEO of Creative Loafing, Inc. and part of the Eason family that founded the company as a newspaper in 1972 in Atlanta. SouthComm, Inc., based in Nashville, acquired the Creative Loafing Media group in 2012 and will retain the Tampa-based Creative Loafing and Washington City Paper that were part of the original CL group. Terms were not disclosed.
Creative Loafing was founded in 1972 by Debby and Elton Eason out of their home in Morningside and has been an iconic brand in Atlanta since its inception. In the late 1980s, Ben Eason founded the newspapers in Charlotte and Tampa. In 2009, Eason and the family lost control of Creative Loafing, Inc. in the midst of a Chapter 11 Bankruptcy filing following the acquisition of the Chicago Reader and Washington City Paper that could not be sustained during the financial crash.
Ben Eason subsequently founded The Networked Planet as an agency that provides digital programs for daily and specialty publishers across the U.S.
As part of this work, Eason co-founded the adtech company, AdTaxi Networks for the Denver Post and has been a digital consultant to Gatehouse Newspapers, Stephens Media, Flyer Publishing, Times Community Newspapers and Digital First Media. Ben's Sister Jennie Eason works as the Digital Operations Director at The Networked Planet. Taylor Eason, CL's former wine columnist, publishes the food and wine website www.tayloreason.com and is the Marketing Director for a Sonoma-based winery.
Chris Ferrell, CEO of SouthComm: "We will miss having Atlanta Creative Loafing as part of the SouthComm family, but we are thrilled to have the brand reunited with its founding family."
Ben Eason, CEO of The Networked Planet: "This is a proud day for our family and for me personally. I've been fortunate to have worked with some amazing technology people in past 7 ½ years but this feels like coming home. I'm anxious to take the Creative Loafing brand into every nook and cranny of the digital world in Atlanta and keep a smile on the face of those who still like a little ink on their fingertips."
Creative Loafing's Publisher Sharry Smith: "The staff and I are really excited about working again with Ben. We started working together in 1988 and the combination of Ben's vision and the amazing people we have on the CL Atlanta team will continue the great path we've been on these past few years."
Creative Loafing's Editor Carlton Hargro : "Ben and I worked together when I was the Culture Editor for the Atlanta Loaf and more closely when I was the Charlotte Creative Loafing's editor. I came back to Creative Loafing to be a part of something special. We're all looking forward to the excitement."
Creative Loafing Founders Debby and Chick Eason: "Thanks Ben! Nice to have our fourth child back in the family." (The Easons still live in the same house where they birthed Creative Loafing in 1972.)
Ben Eason and The Eason Family were advised in this transaction by longtime Creative Loafing Attorney Vit Gulbis of Tampa law firm Johnson, Pope, Bokor, Ruppel and Burns, LLC. www.jpfirm.com
About Creative Loafing Atlanta
First published in 1972, Creative Loafing has been Atlanta's go-to source for news, food, arts, and music coverage for over 40 years. With new issues every Thursday, as well as an expansive digital reach with www.CLATL.com and social media, Creative Loafing is the leader for everything ATL. www.clatl.com
About SouthComm
Formed in late 2007, SouthComm is the nation's second largest publisher of alternative weeklies, one of the largest publishing companies serving chambers of commerce, and a significant player in the B-to-B publishing world. The Nashville-based company now owns more than 30 titles targeting B-to-B and consumer audiences around the country. The company has offices in Nashville, Fort Atkinson, WI, Washington D.C., Kansas City, Cincinnati, Tampa, Arlington Heights, IL, and Florence, KY. For more information, visit southcomm.com.
About the Networked Planet
Digital Marketing
The Networked Planet boosts advertisers' reach to local and regional audiences. Our full service digital marketing agency serves a wide variety of clients - including media companies, ad agencies, and small businesses.
Our extensive experience comes from helping national manufacturers, retailers and local service providers target potential customers in their markets. That work has sharpened our success at reaching audiences on behalf of our clients — both large and small.
Emerging Strategies
Leverage customer data to develop loyalty programs built around the mobile platform and mobile offers. Mobile technology is exploding and interface to customer POS and CRM is enabling same day sales and instant consumer feedback.

Our expertise lies in three areas
Ad Performance: We know what works for across a variety of verticals and platforms. Our sweet spot is knowing the intersection between Audience and Advertisers across all digital platforms.
Understanding Audiences: We bridge campaign performance metrics with offline and online market data to help publishers grow audiences and advertisers to scale their business.
Products and Platforms: We run 100+ campaigns each month across all platforms and bring best in breed solutions for industry verticals and audience segments.